---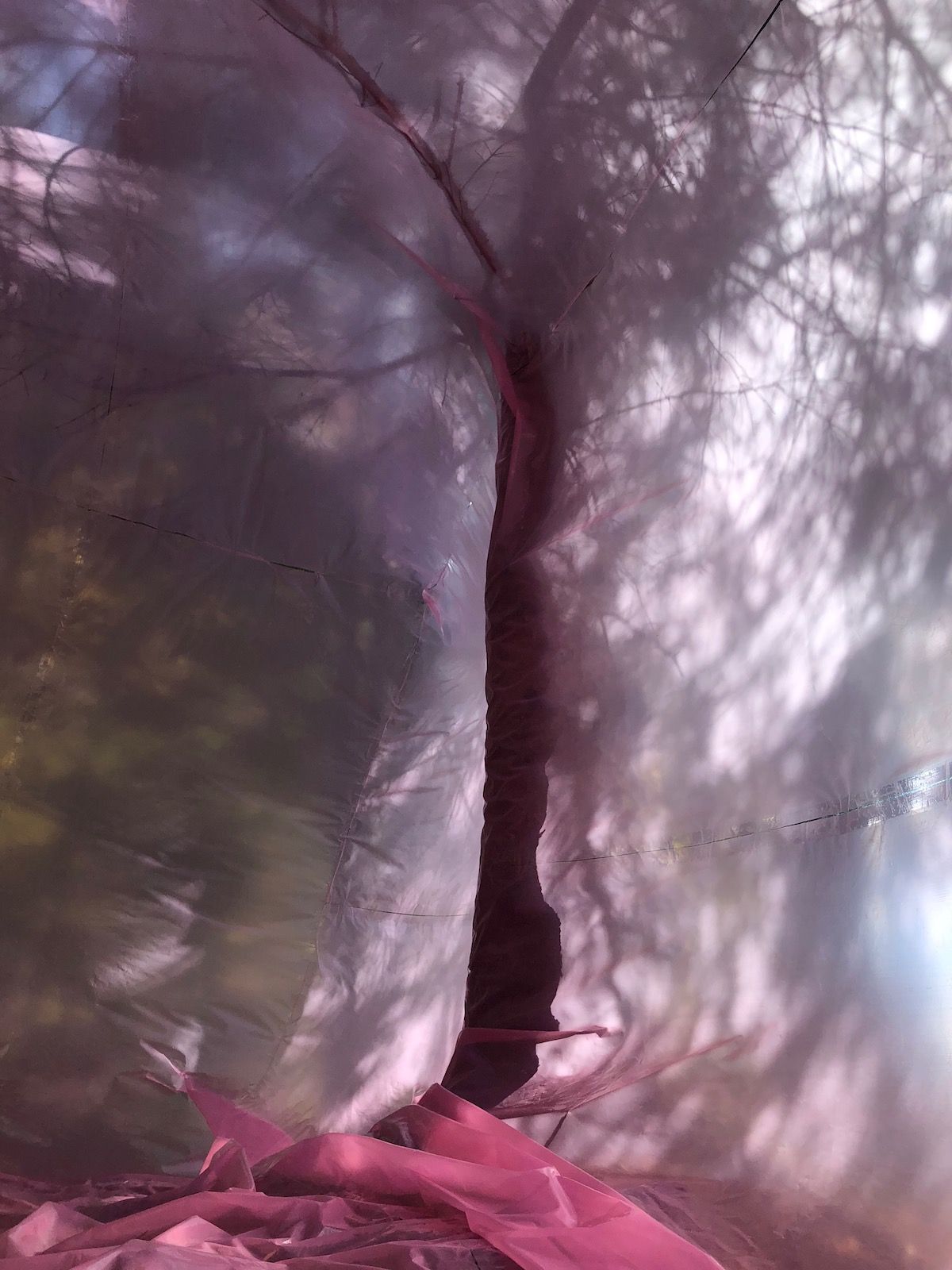 Prototype 00, 2018

Studio Rat's first independent exploration in pneumatics!

Port Carling, ON

We ordered a roll of 4m translucent pink low density polyethylene (LDPE) and spent the week immersed in the nature of the Georgian Bay area. We built an inflated cube and experimented with different fans, and analog ways of blowing up the space (I.E wind).

We found that this simple cube of plastic fostered such an intensely dreamlike space. The prototype bended with the landscape despite its polarising materiality. A space in which the walls become the floor and the floor becomes the ceiling encapsulates you and feels comforting, yet otherworldly!