---
Community Microplastic Survey, 2022
Artscape Gibraltar Point
To conclude our March 2022 Winter Island Residency at Artscape Gibraltar Point, Studio Rat invited the public to join us in a community micro-plastic survey of the Toronto Island beaches as a means to reconcile with the irreversible binding of plastic with landscape and everyday experience.
We followed survey protocol established by
CLEAR Labs
.
Photography by
Nik Arthur
.
Wards Island
Toronto, ON



---
Making-with Plastic, 2021


Studio Rat is midway through a year-long plastic reuse project 'Making-with Plastic'. This making-based research project is supported by a grant from the Canadian Council for the Arts. Making-with Plastic began in response to Studio Rat's unique and complicated relation to plastic. We have teamed up with 7 artists across Canada to reimagine ways of making and crafting with accumulated plastic. The project will conclude in an exhibition and open-source publication.



Toronto, ON
Montréal, QC
Studio Rat acknowledges the support of the
Canada Council for the Arts
in making this project a reality.
---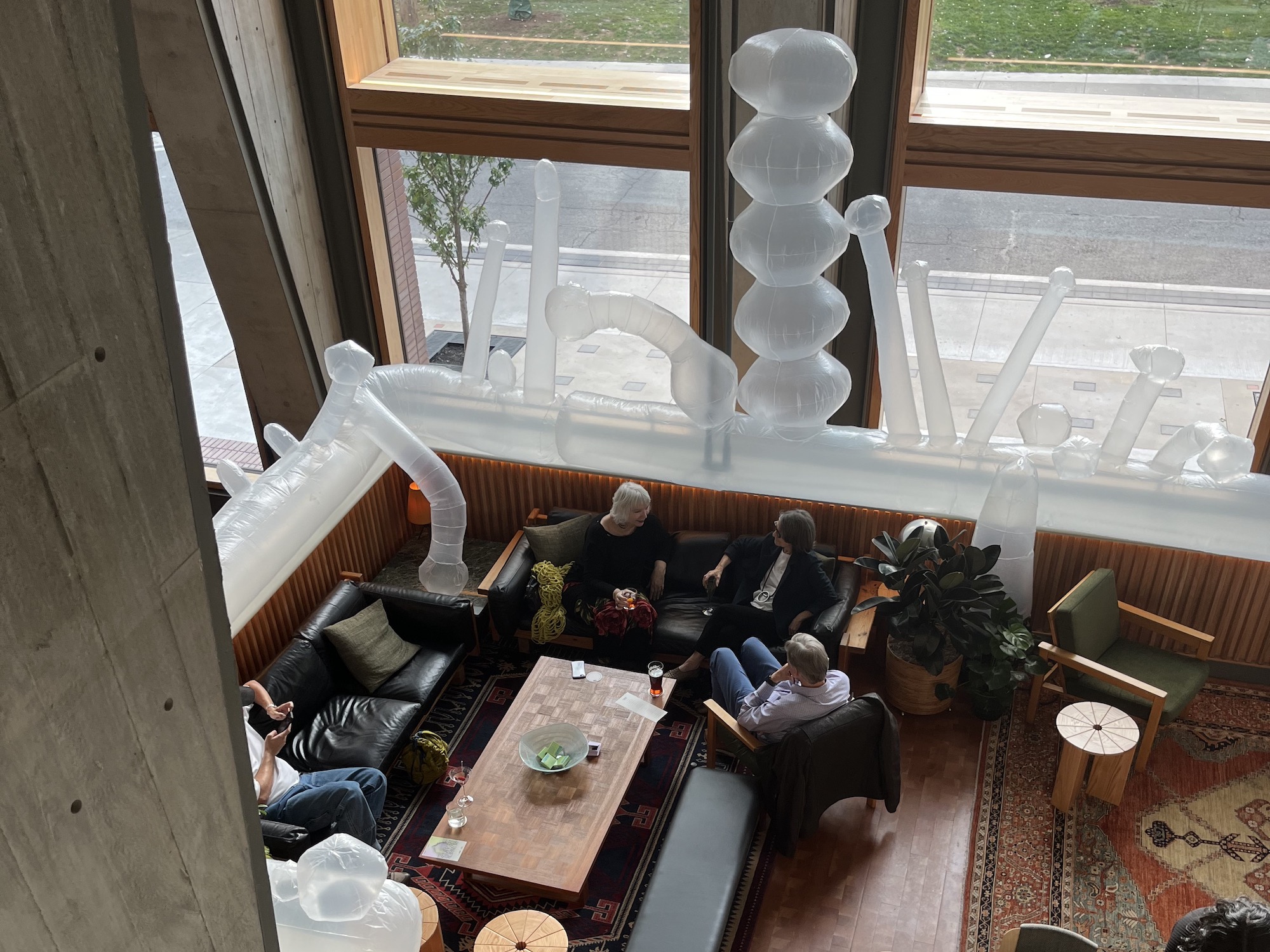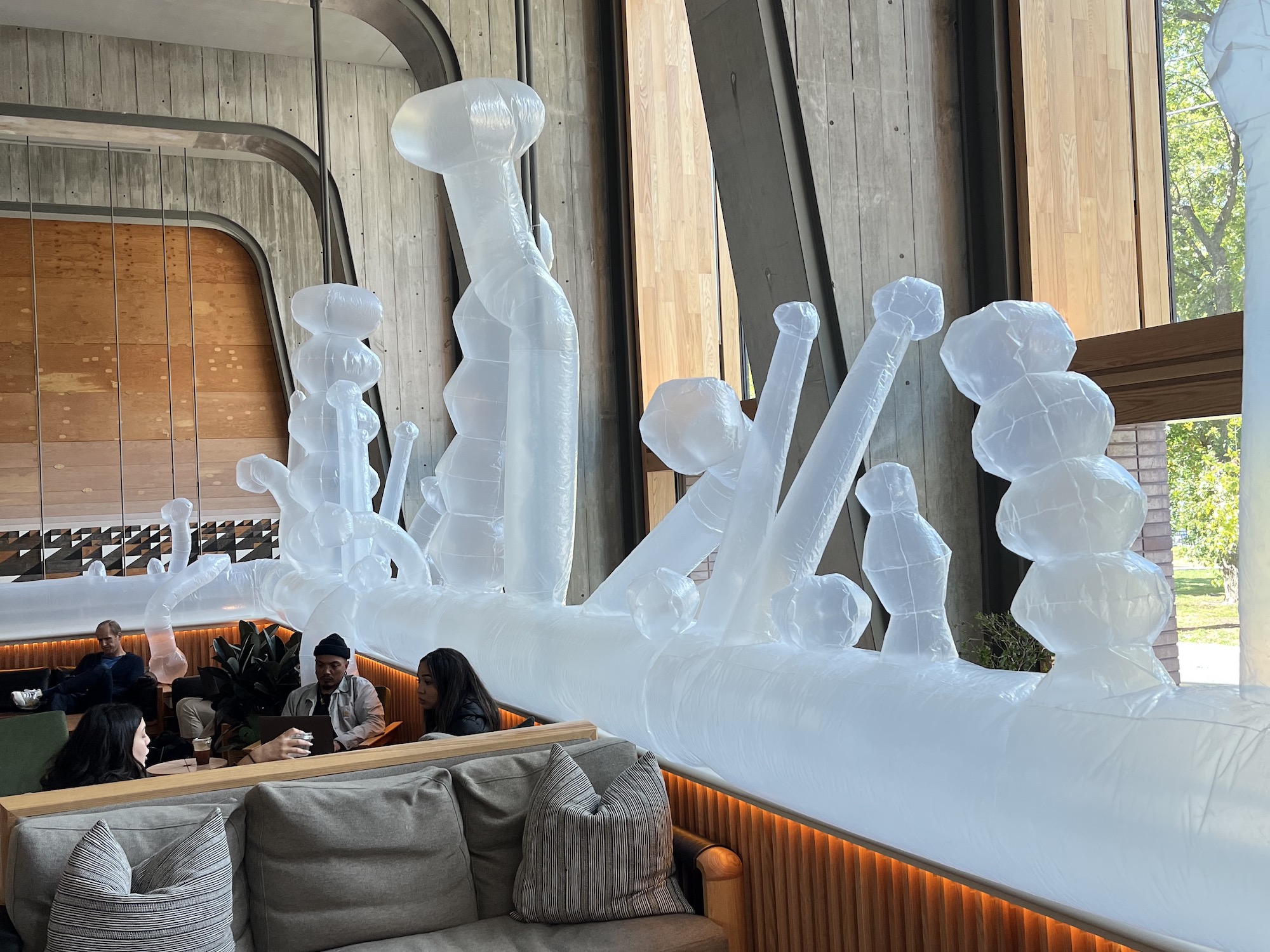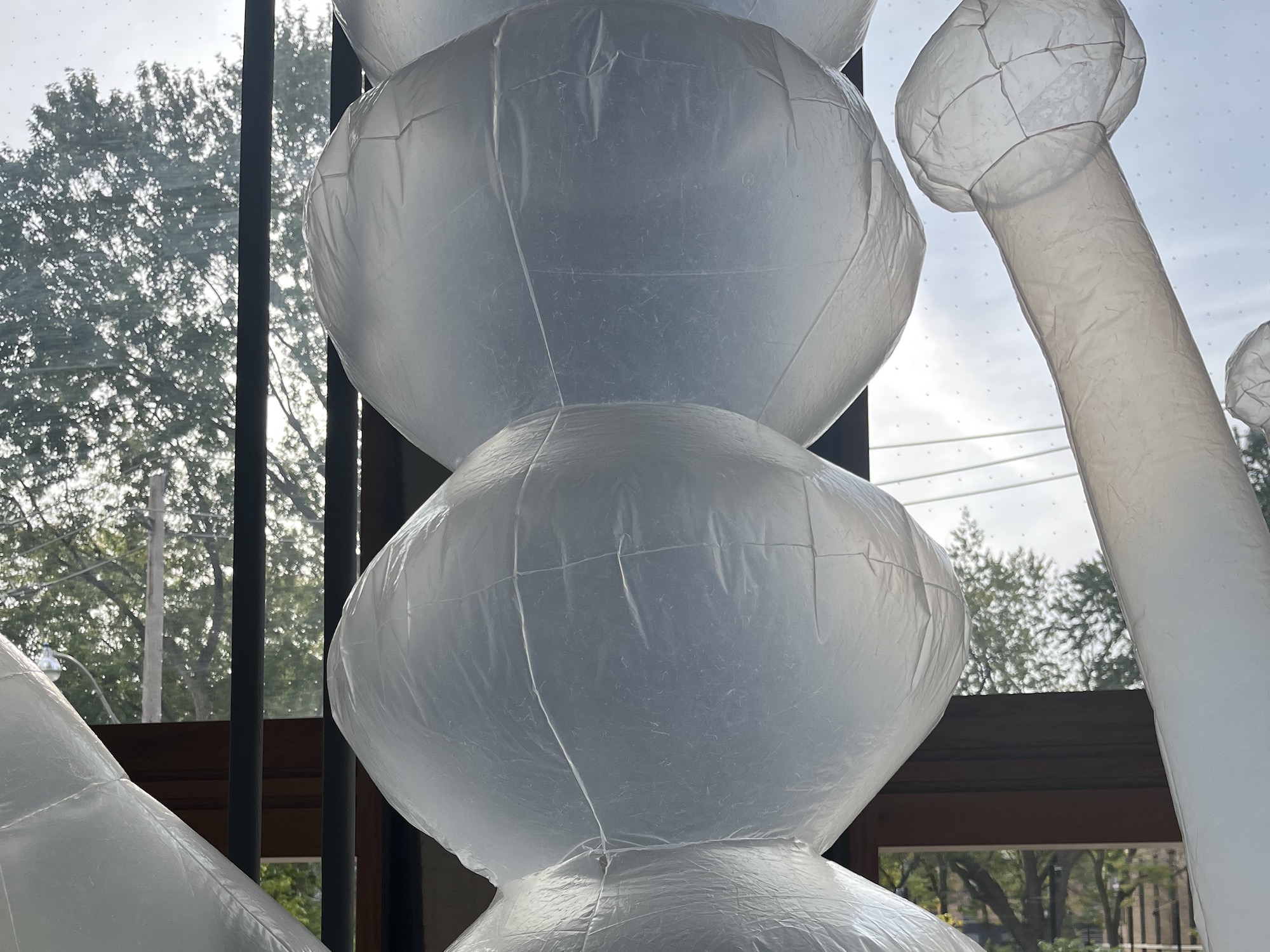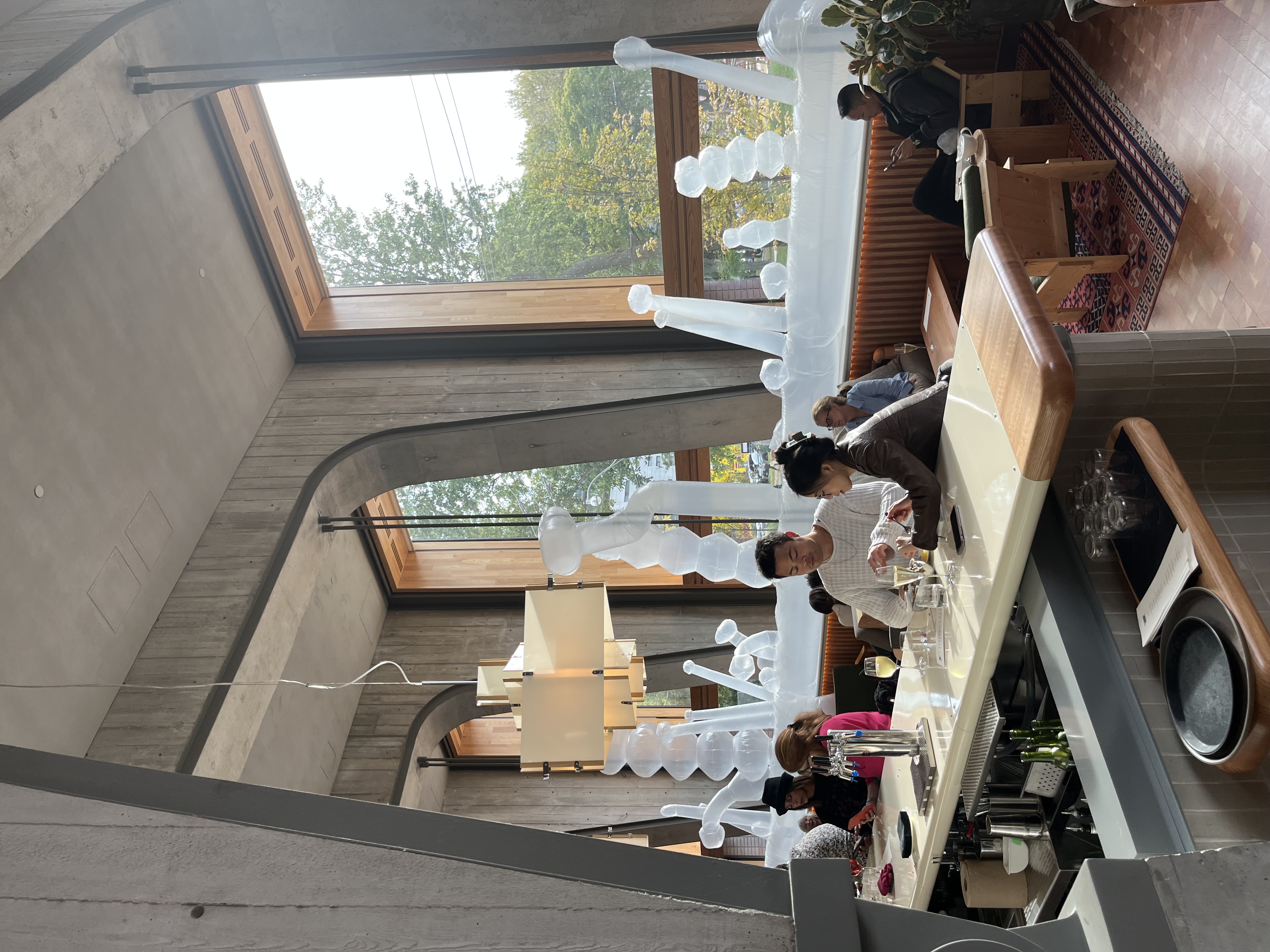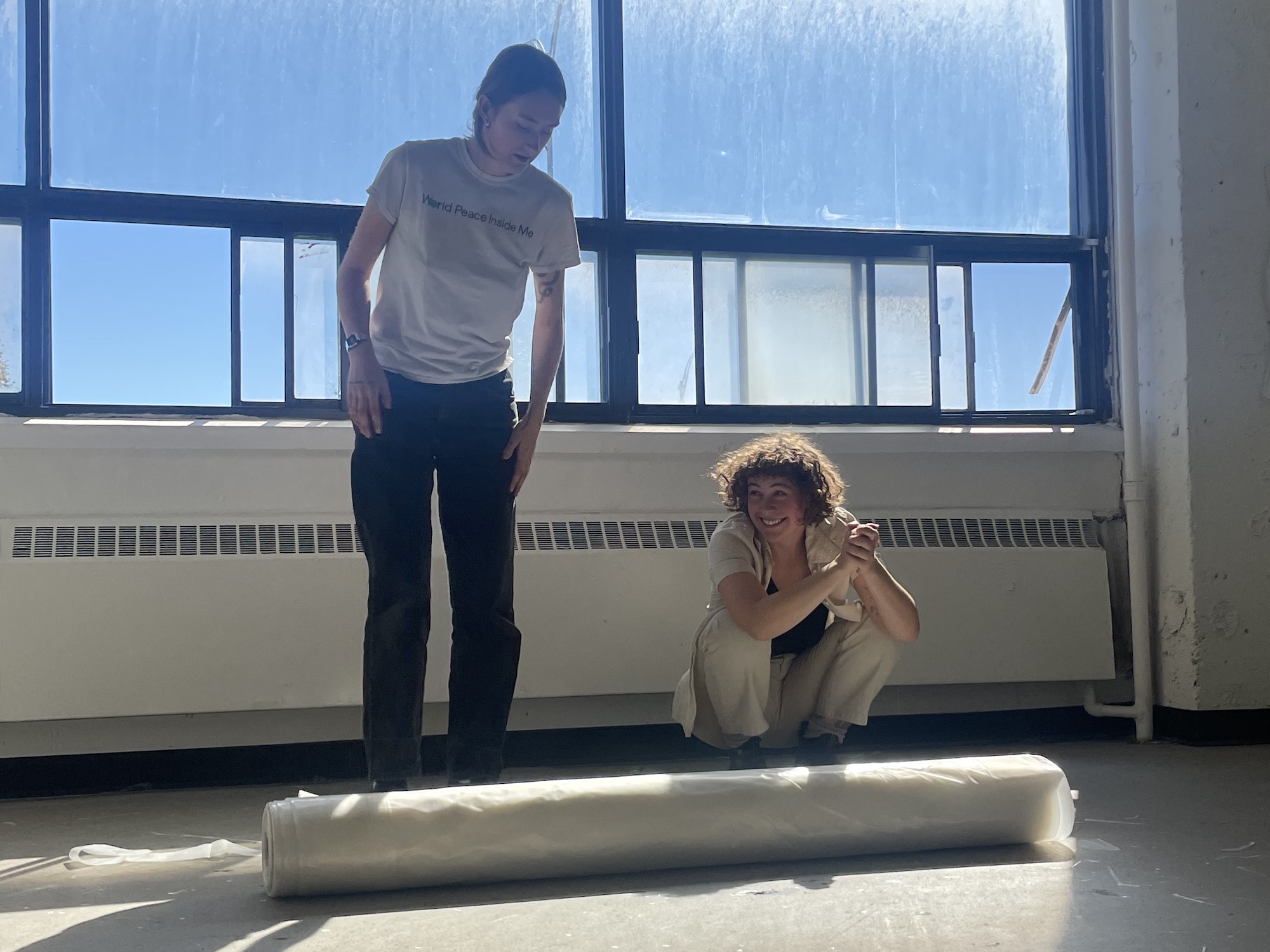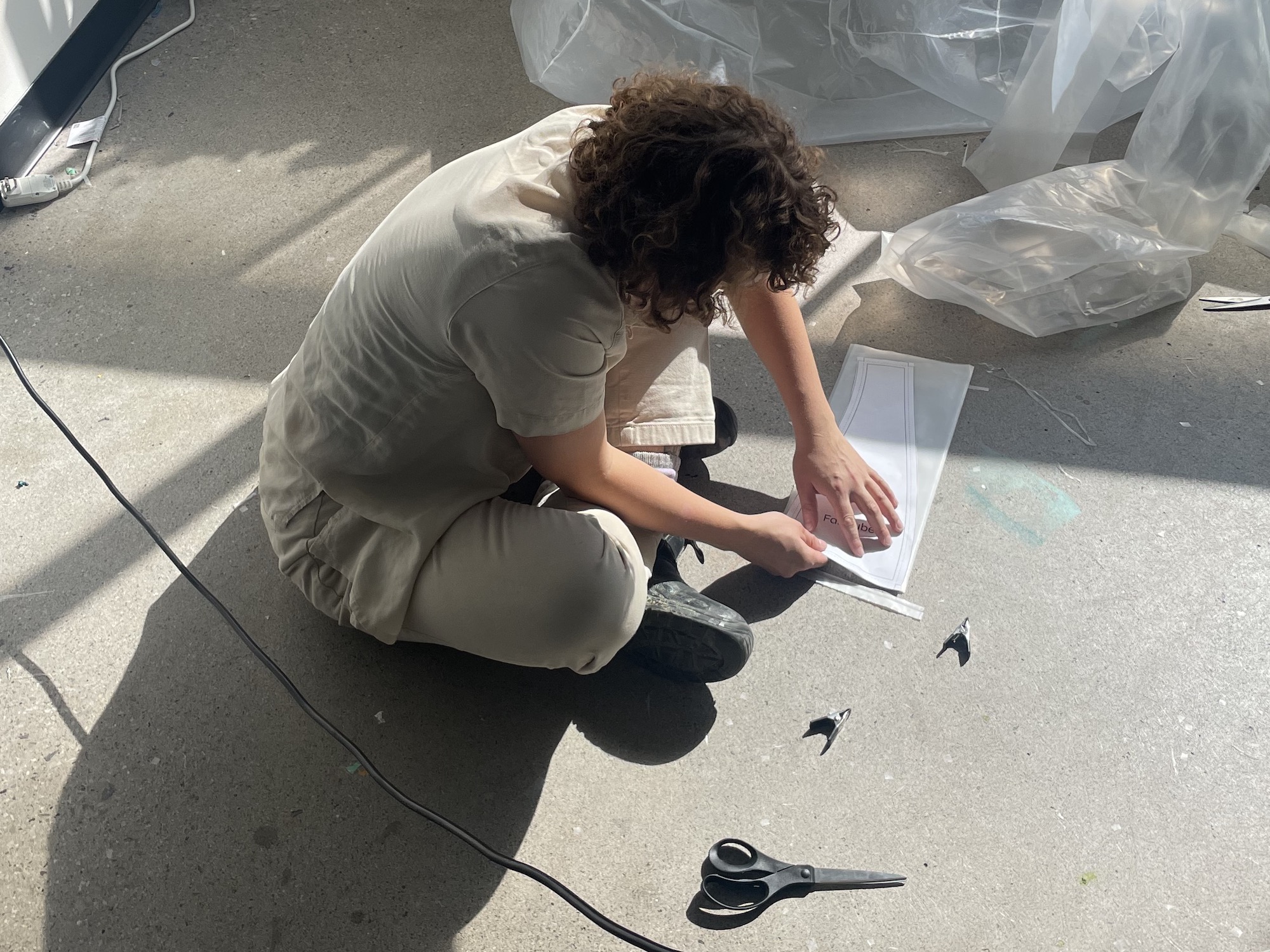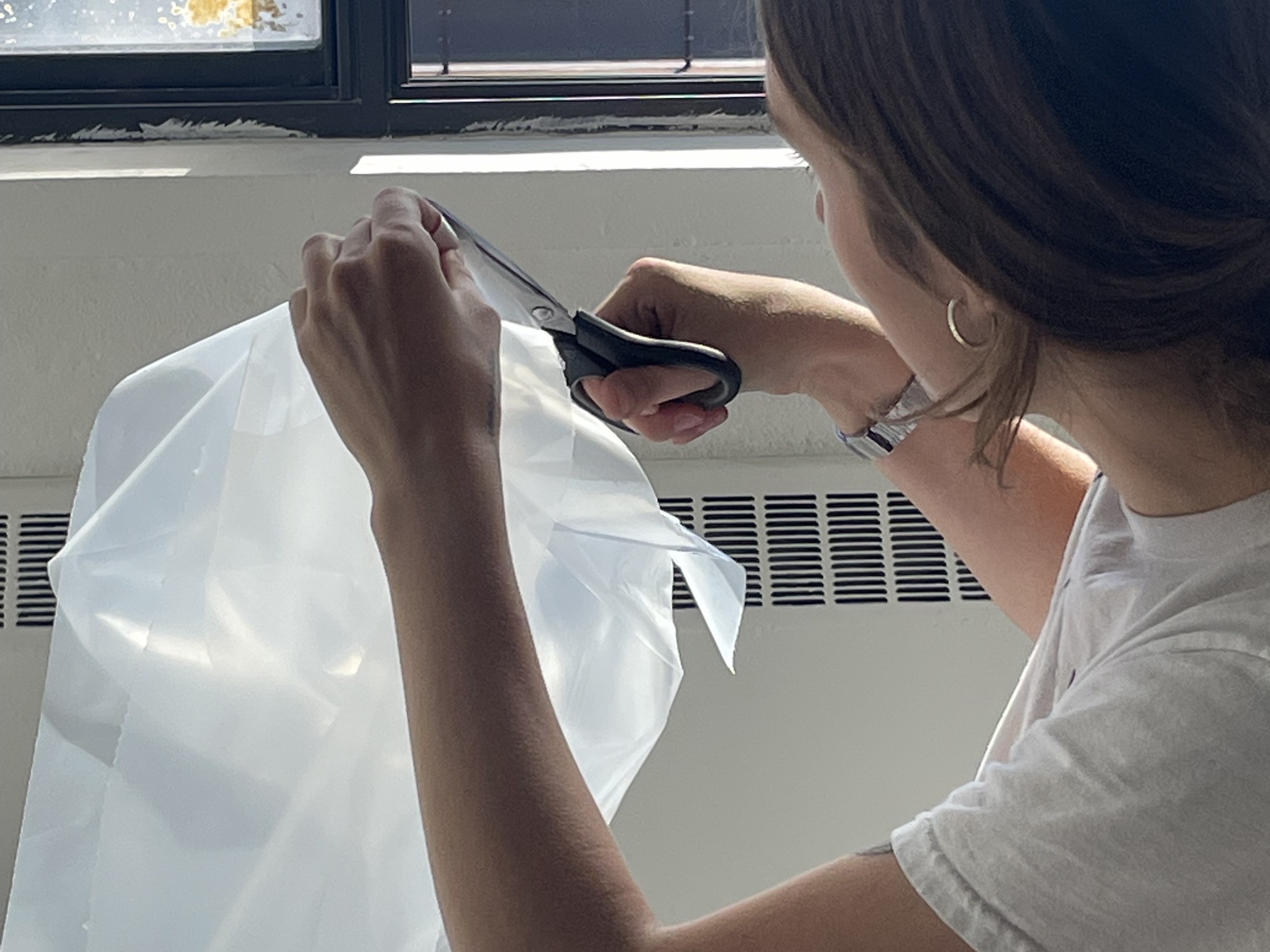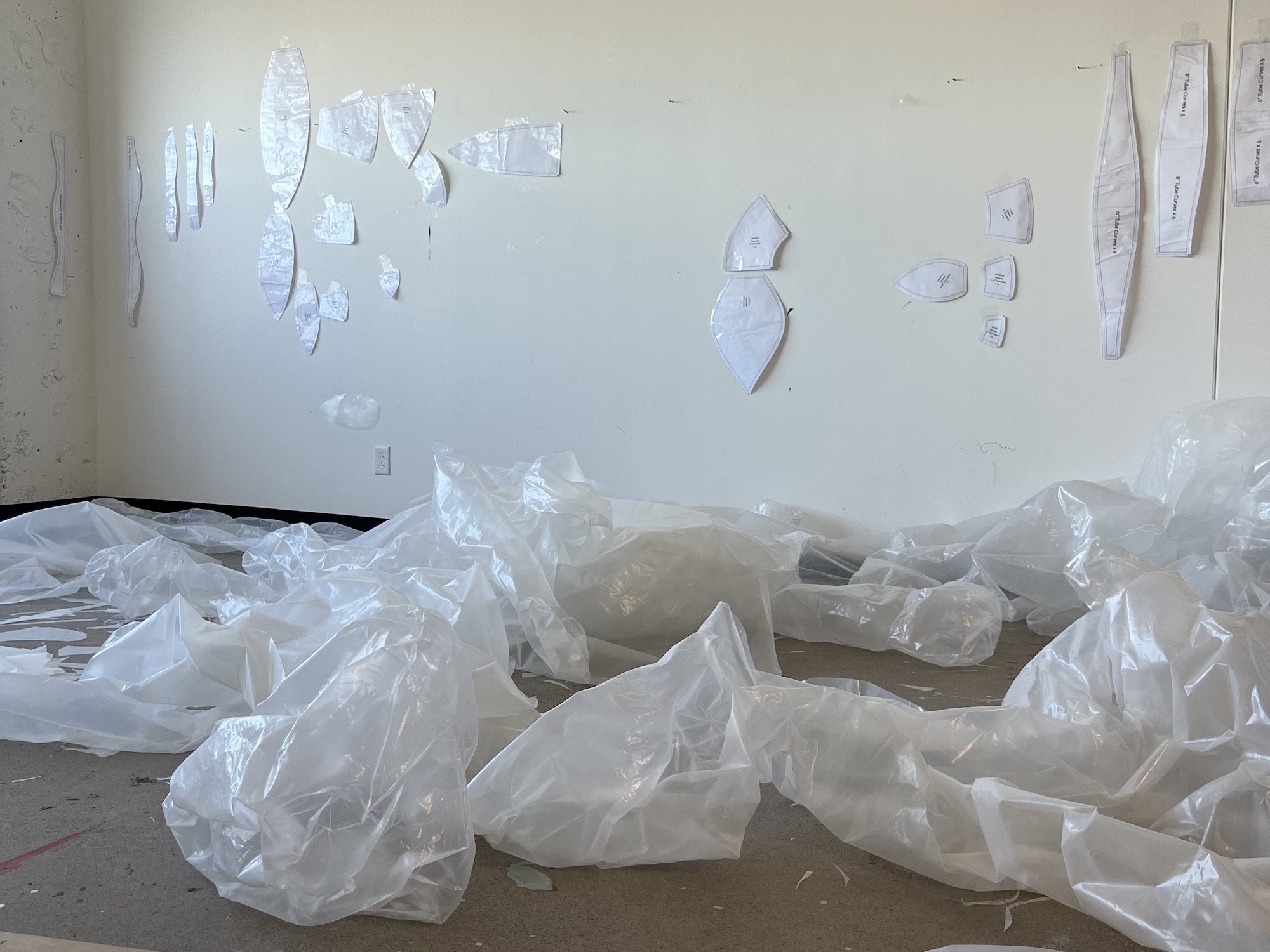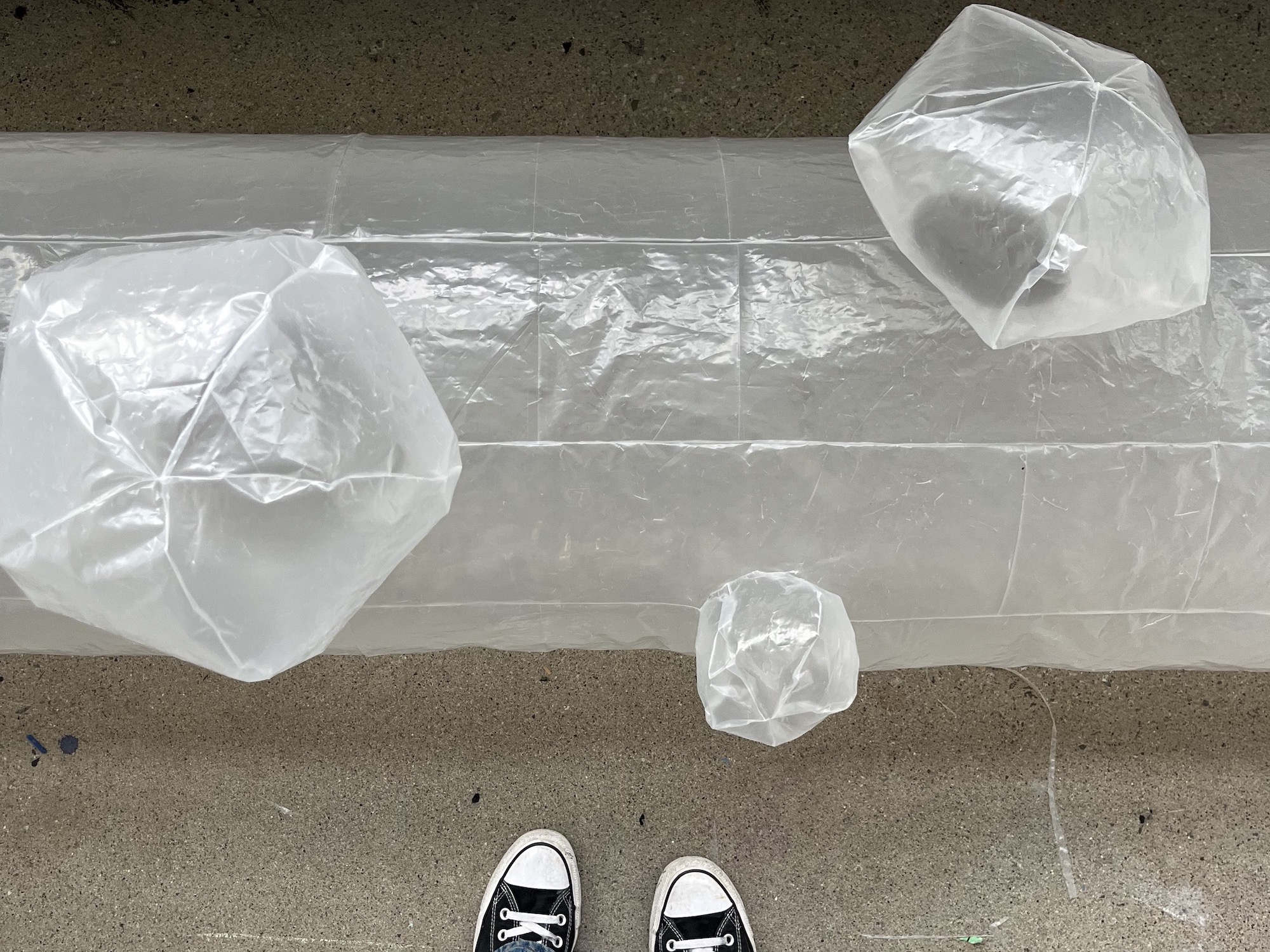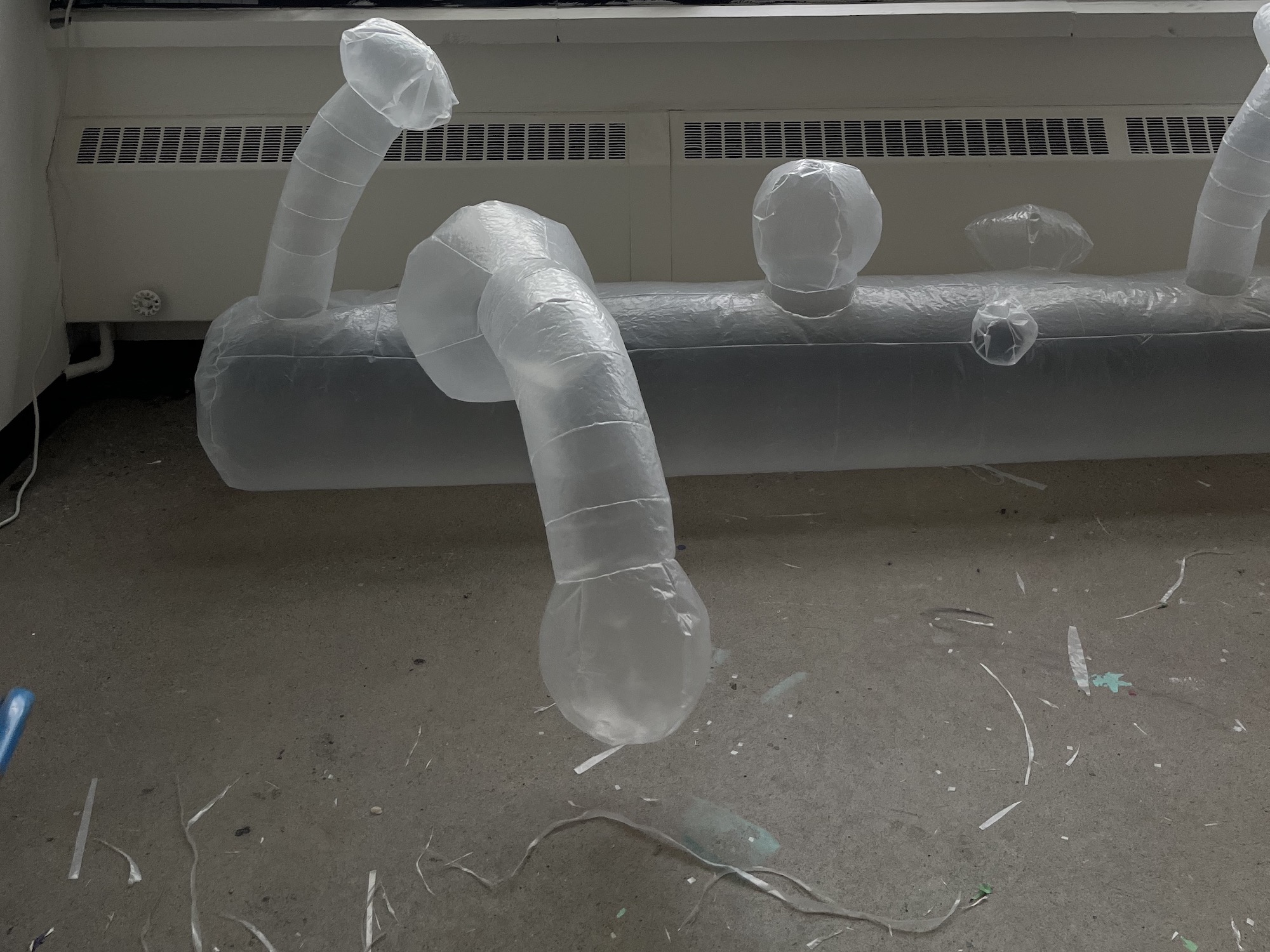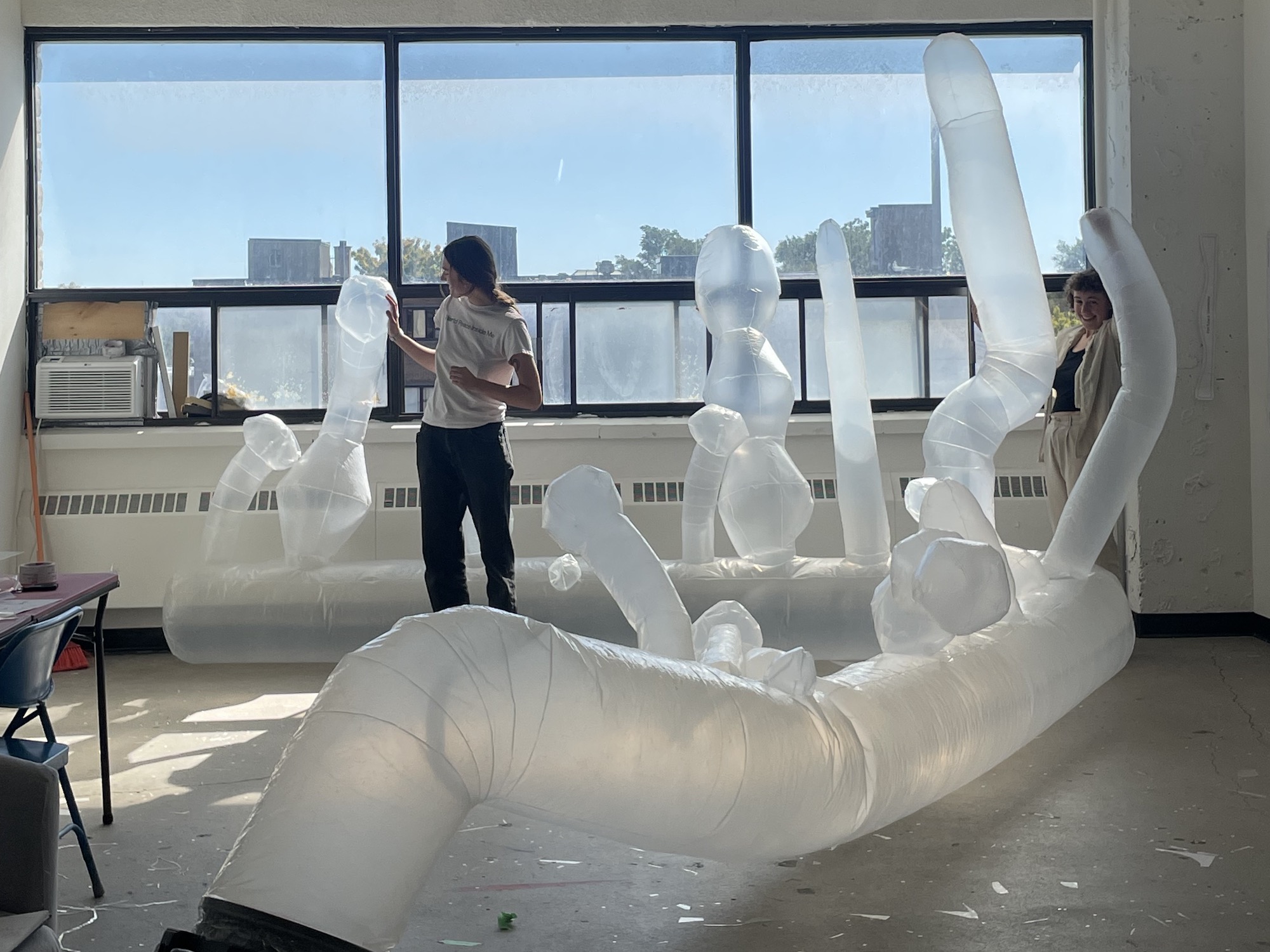 Garden of Inflated Delights, 2022
JEMS
Studio Rat was recently commissioned to design and fabricate an inflatable installation for the condom company
JEMS
' Rubber Hearts panel discussion and party series.
ACE Hotel
Toronto, ON
Sculptural elements hand-made from reclaimed plastic mattress bags playfully draw on phallic forms found in nature. This collection of inflated flora overtake the bar of the
ACE Hotel
, creating a curious landscape of what could be cacti, mushrooms, penises or condoms…you decide!
This installation spans over 100' long and is made with over 1043 pieces of hand cut and heat sealed pieces of plastic!
---
L.D.P.E Quilt, 2022
Artscape Girbaltar Point
L.D.P.E. (Lovely, Dreamy, Plastic Experience) Quilt is an exploration in slow-making an inflated space. The installation is a plastic assemblage pieced together from reclaimed plastic sheeting and 152 plastic bags from the Toronto Island community.
Studio Rat was awarded a spot in
Artscape Gibraltar Point
's 2022 Winter Island Artist in Residency Program.
Photography by
Nik Arthur
.
Wards Island
Toronto, ON

By quilting with plastic scraps and an industrial heat sealer in place of fabric the artists translate historic practices of "making-do" to our current place and time - with climate collapse looming on the horizon. L.D.P.E Quilt is a soft-space sculpted from plastic and air that playfully holds community whilst opposing the typical organisation of our built environment. Similar to a quilt, this work showcases the imprint of those whose hands these bags have passed through. This is amplified through the time and attention spent to saving, storing, crafting, seaming, and patching this material together, emerging as an unexpectedly intimate portrait of consumer habits and domestic life.

Made with 152 low density polyethylene plastic bags (LDPE) and reclaimed LDPE plastic sheeting, tape, air. 20' x 20'